People
Board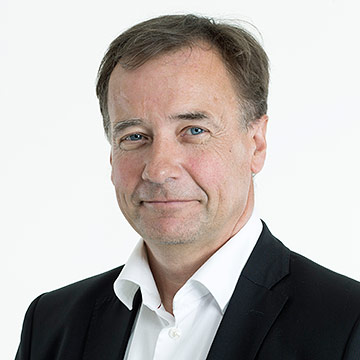 Jan Törnell, Chairman of the Board
MD, PhD, Chairman. Former global Vice President Strategy, AstraZeneca Oncology & Infection. Professor, Institute of Neuroscience and Physiology, Sahlgrenska Academy, University of Gothenburg, Sweden. Board Director of Diaprost AB and Stayble Therapeutics AB. Chairman of LIDDS AB. CEO of Oncorena Holding AB and Innoext AB. PULS Partner and innovator in Trophea AB.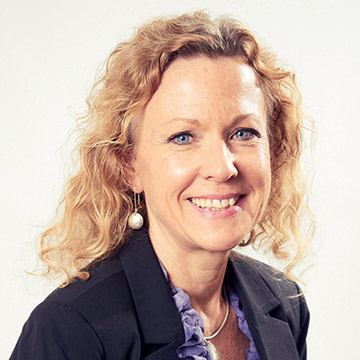 Jeanette Robertsson, Board member
PhD, M.Sc. in Pharmacy, followed by Post-doc at Georgetown University, Washington D.C. and University of Pittsburgh, Pennsylvania, resulting in 20 publications in peer-reviewed scientific journals. Robust experience from roles as Medical Director, Project Manager for drug development projects, and as Director of Clinical Trial Management in the pharma industry. Previous positions at Novartis, Perstorp Pharma, Searle Scandinavia, Tigran Technologies and CDC. Currently Head of Pharmaceutical Development and Quality at P.U.LS. AB and CEO of Laccure AB, Trophea AB and Belina AB.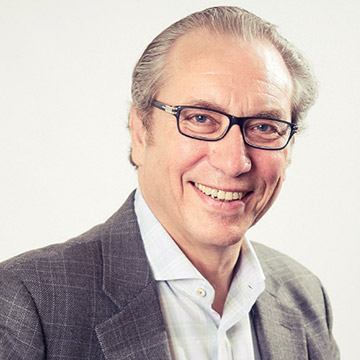 Jacob Kaluski, Board member
M.Sc. (Pharm.) Solid experience from international marketing and drug development/clinical research. Leadership positions within Pharmacia, among others as Vice President and Business Manager for growth hormone. Former chairman of Jederstrom Pharmaceuticals. Co-founder of TKT-Europe-5S. PULS partner.
Olov Sterner, Board member
M.Sc, PhD, Professor in Organic Chemistry, Dean at Faculty of Science, Lund University. Major research fields are biologically active secondary metabolites and medicinal chemistry. Author or co-author of more than 330 publications in scientific journals, 20 patents/patent applications, and 5 text books in organic chemistry/chemical toxicology. Board member of P.U.L.S. AB and Glactone Pharma AB. Innovator in multiple PULS project companies and PULS partner.

Anders Bjartell, Board member:
MD, PhD FEBU, Professor in Urology, Skåne university Hospital, Malmö. Assistant Dean Medical Faculty, Lund University. Appointed Professor in Clinical Urology and Senior Consultant at Skåne University Hospital in Malmö 2006. National principal investigator for several trials of new drugs in castration resistant prostate cancer and Head of the clinical trial unit at the Urology Department at the same hospital. He leads a research group in translational prostate cancer research with long term experience in prostate cancer biomarkers. His research also encompasses clinical projects on robotic surgery, imaging, and drug development. Participation in several EU-sponsored prostate cancer projects. Published nearly 200 peerreviewed articles.
Management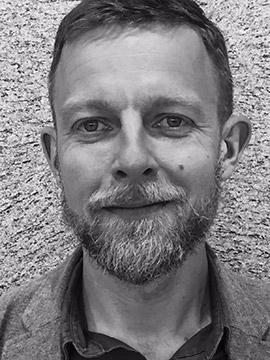 Martin Johansson, CEO
PhD, Associate Professor in organic chemistry. More than 15 years experience in medicinal chemistry and drug development. Previously Chief Scientific Officer Respiratorius AB, senior research scientist Medicinal Chemistry AstraZeneca Södertälje, Sweden. Broad competence and experience in organic synthesis, medicinal chemistry, preclinical development and drug discovery.
Scientific Advisory Board
Michael Atkins
Deputy Director of the Georgetown-Lombardi Comprehensive Cancer Center in Washington, DC and Professor of Oncology and Medicine (Hematology/Oncology) at Georgetown University School of Medicine, USA.
Hua Yu
PhD, Billy and Audrey L. Wilder Professorship in Tumor Immunology Co-leader, Cancer Immunotherapeutics Program, City of Hope, California, USA.
Norman J Maitland
PhD, Professor, Director Cancer Research Unit, University of York, UK.
Rolf Kiessling
Senior Professor of Experimental Oncology and Senior Consultant at the Oncology Clinic, Karolinska University Hospital, Solna, Sweden.